The storm system responsible for blizzard conditions across the Plains is headed east as a weaker but still significant weather maker for the long holiday weekend. Meanwhile, record heat and critical fire conditions top the weather headlines for Southern
Published: 2021-01-16 05:07 am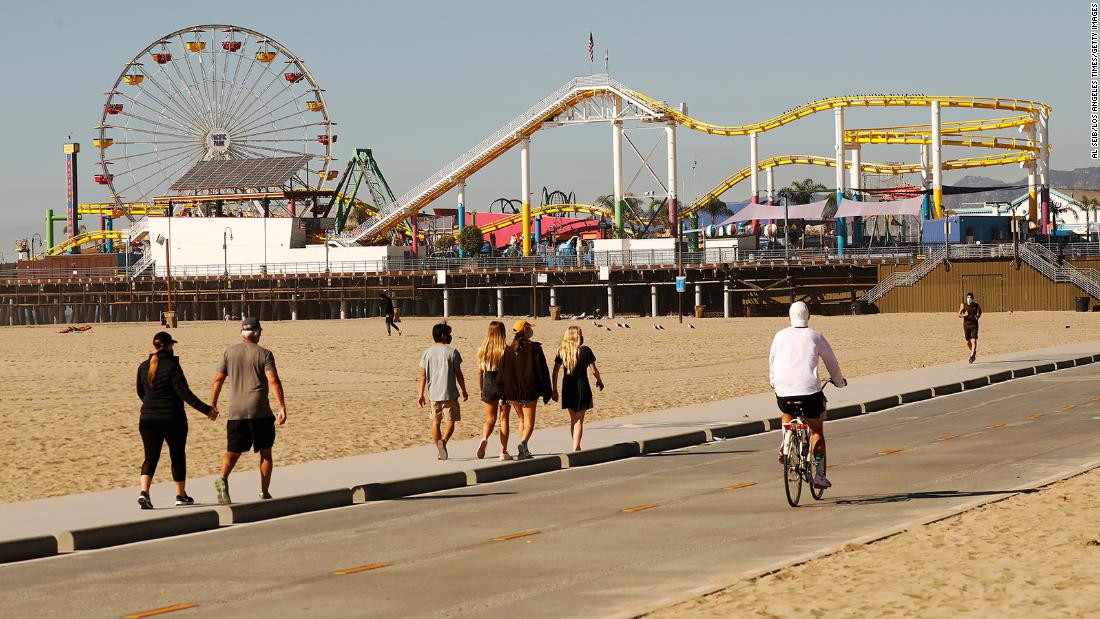 www.cnn.com
(CNN)The storm system responsible for blizzard conditions across the Plains is headed east as a weaker but still significant weather maker for the long holiday weekend. Meanwhile, record heat and critical fire conditions top the weather headlines for Southern California.
A Saturday soaker is in store for coastal New England.
Although there will be enough cold air for high country snowfall across Upstate New York, Northern Vermont, New Hampshire and Maine, the major coastal cities from New York to Boston will stay all rain. This could impact driving conditions and your travel time across Interstate 95 as slick spots and slowdowns may be present. Enough cold air could bring a rain and snow mix to DC, but the skies will quickly clear by Sunday morning.
Colder and dryer air will filter in for the remainder of the extended weekend. However, significant Lake Effect snowfall will be possible in the favored areas downwind from Lake Erie and Lake Ontario.
A breezy winter chill is likely for MLK Weekend across the Southeast.
Light snow showers will blanket the spine of the Appalachians through Monday, but most locations from Atlanta to Charleston will stay dry and cool with plenty of sunshine to enjoy. Get outside and enjoy the pleasant conditions, just be sure to pack a warm jacket and gloves.
Scattered light snow showers will be possible Saturday and Sunday across the Midwest as an upper level low pressure system slides by and provides just enough moisture to create wintry weather. The Indianapolis National Weather Service warns that motorists should "take it slow on the roads today as visibilities can change rapidly" within these snow showers.
The flurries will gradually come to end through the weekend in places like Chicago and Detroit. Mostly cloudy skies will greet you outside, with just enough breaks in the clouds to keep your sunglasses handy throughout the extended weekend.
Fortunately, the extreme wind event that blasted the Plains earlier this week has come to an end. A steady northwest breeze will keep wind chills in the teens and single digits for the remainder of your weekend.
A stubborn area of high pressure anchored across the Great Basin will continue to pump dry and warm air across the Southwest.
Santa Ana winds will be prevalent in Southern California once again Saturday and will remain gusty through Monday. Red Flag warnings are in effect from Ventura County to Orange County, including the interior valleys and mountains. The Los Angeles National Weather Service warns of "extreme fire behavior with the potential for rapid fire spread."
A vastly different weather pattern will impact the Pacific Northwest and Northern Rockies during the holiday weekend. Winter precipitation with mountain snows and cold, valley rains will be prevalent as yet another low pressure system crosses the region by Sunday. Fortunately, it won't rain all weekend in Seattle as a clearing trend should take over as you return from your outdoor adventures on Monday.
Temperature contrasts will be felt across the country: As the Southwest boils under abnormally warm weather, the Northeast will feel the brunt of winter's coldest month.
Numerous high temperature records where broken across Southern California on Friday and this will likely happen again through the weekend as offshore winds funnel warm air into the region. Los Angeles set a new record high temperature of 87 degrees on Friday, which it has held since 1976 when the temperature reached 86 degrees at LAX airport.
Expect temperatures across Southern California to remain in the mid 80's to lower 90's. This will feel like a dream compared to the chilly high temperatures forecast from the mid-Atlantic to New England, where you'll be lucky to see the mercury in the thermometer climb out of the 40's.
>
Read Full Story